A tremendous time on a special location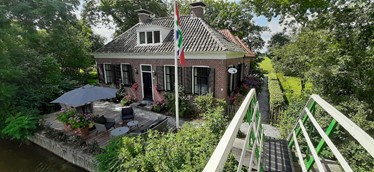 Nothing tops Groningen: 14 kilometres north of the city Groningen picturesque Onderdendam (a registered village view) is situated. Just outside the village, across the Warffumermaar, lies our Rijksmonument (protected national heritage) with our Bed & Breakfast rooms on the front side. Soon we started calling it Hoogholtje, which in local dialect means 'high fixed bridge'. It is high enough to let ships pass under it. On both sides is has steep stairs and it is the only entrance way to the house!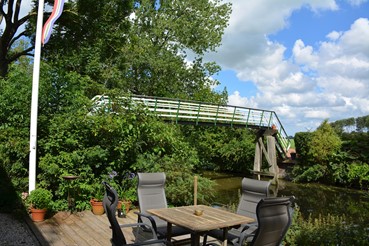 The Bed & Breakfast is situated on the waterside and has its own terraces.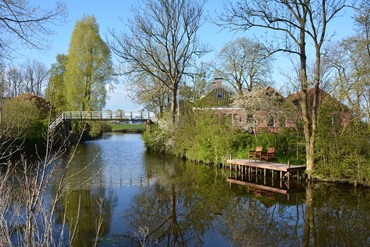 Sitting there in the summertime you can watch the recreational yachts go by and in winter you can skate from the pier to Middelstum, Warffum, Winsum or Bedum. With us you will find peace and quiet in attractive surroundings of high quality. There is no "light pollution" - on a clear night the star-spangled sky is majestic.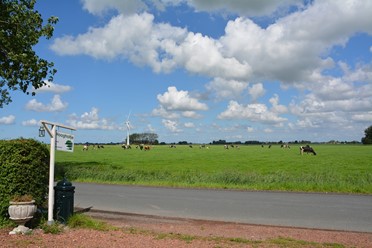 The region itself is perfect for hiking and cycling.